Building a new brand.
Web Design, Branding, Print Media
While at Poulin + Morris we collaborated with John Portman & Associates in developing a comprehensive branding program for the new restaurant. The JP Atlanta logotype utilizes the same mid-century modern inspired typeface used in the environmental graphics and wayfinding program newly created for 230 Peachtree – Hotel Indigo.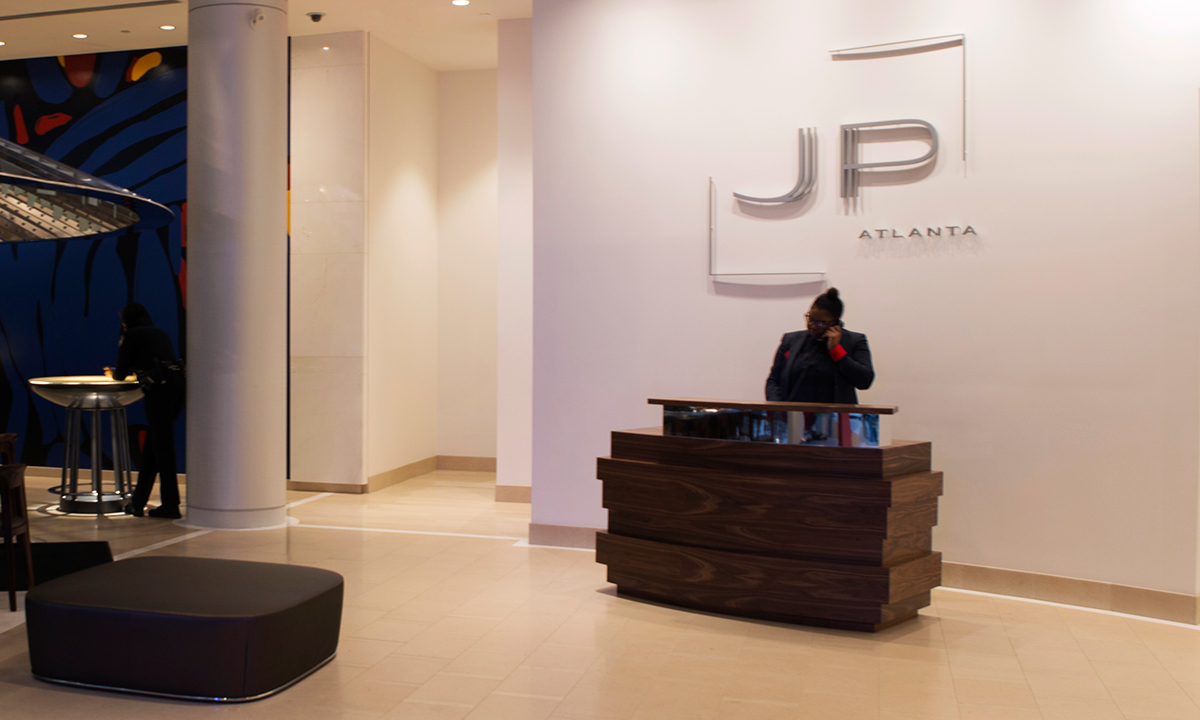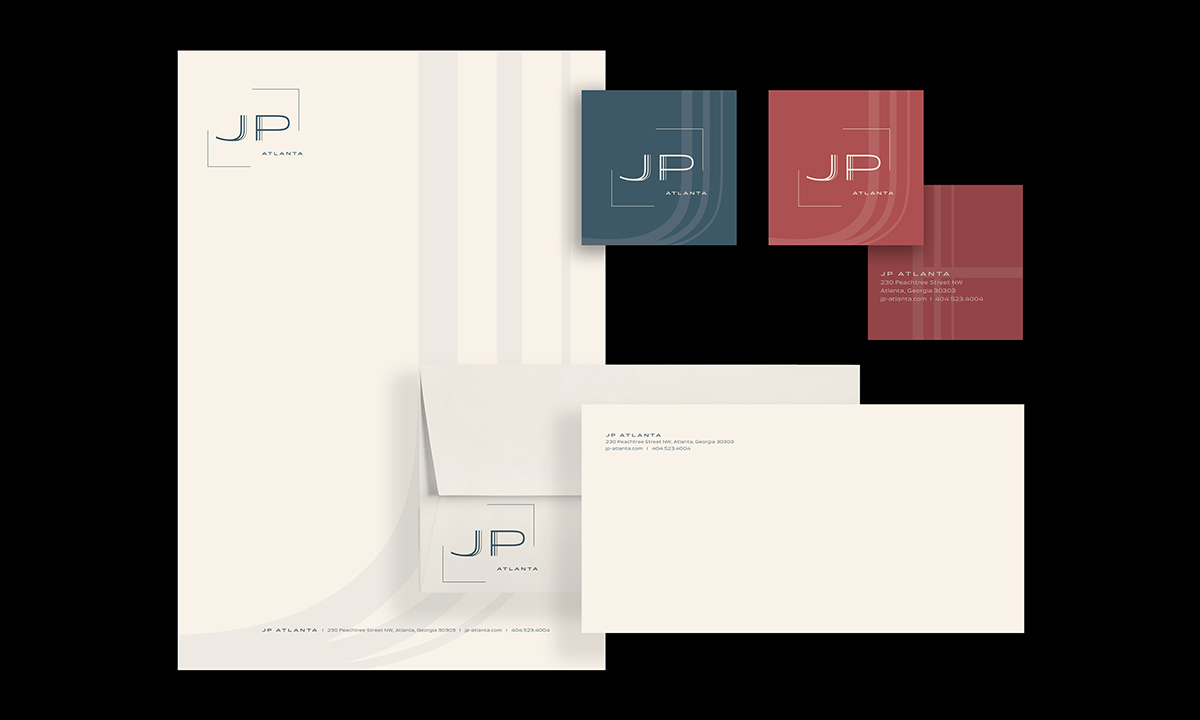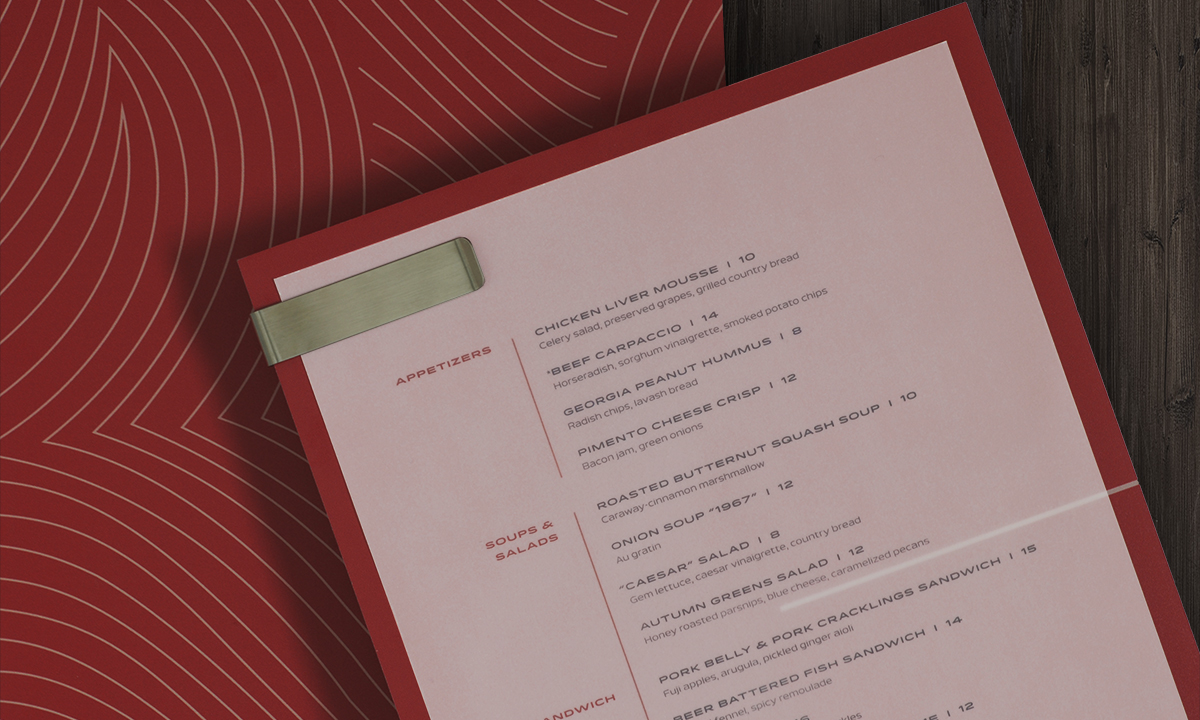 In 1965, architect and real estate developer, John Portman unveiled Peachtree Center in the heart of downtown Atlanta—a large-scale, mixed-use development comprised of convention hotels, shopping galleries, and commercial office buildings. The complex also housed The Midnight Sun, a famed fine dining destination offering Danish haute cuisine in a dramatic, mid-century modern setting. After a change in ownership for several decades, Portman Holdings recently reacquired one of the buildings in the complex—230 Peachtree—for adaptive reuse.
The refurbished, 27-story mixed-use tower is once again home to a destination restaurant—JP Atlanta. Located within the new Hotel Indigo Downtown, the restaurant boasts a modernist interior with a glass-canopied bar and a ceiling featuring a stainless steel mesh spiral encircling the dining area. JP Atlanta serves breakfast, lunch, dinner and late-night cocktails from a menu showcasing creative American cuisine.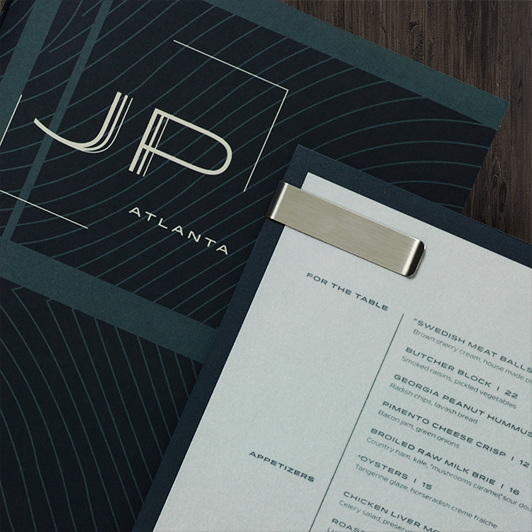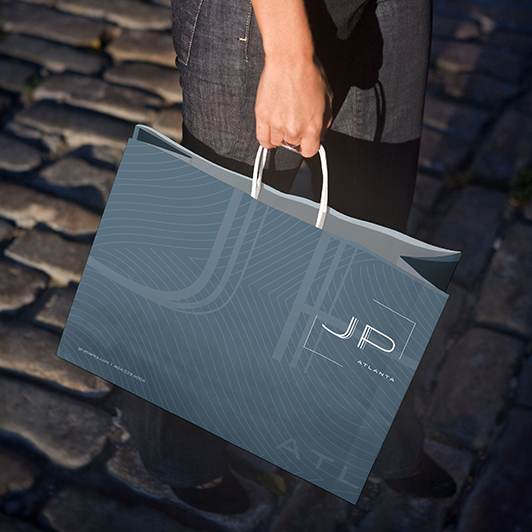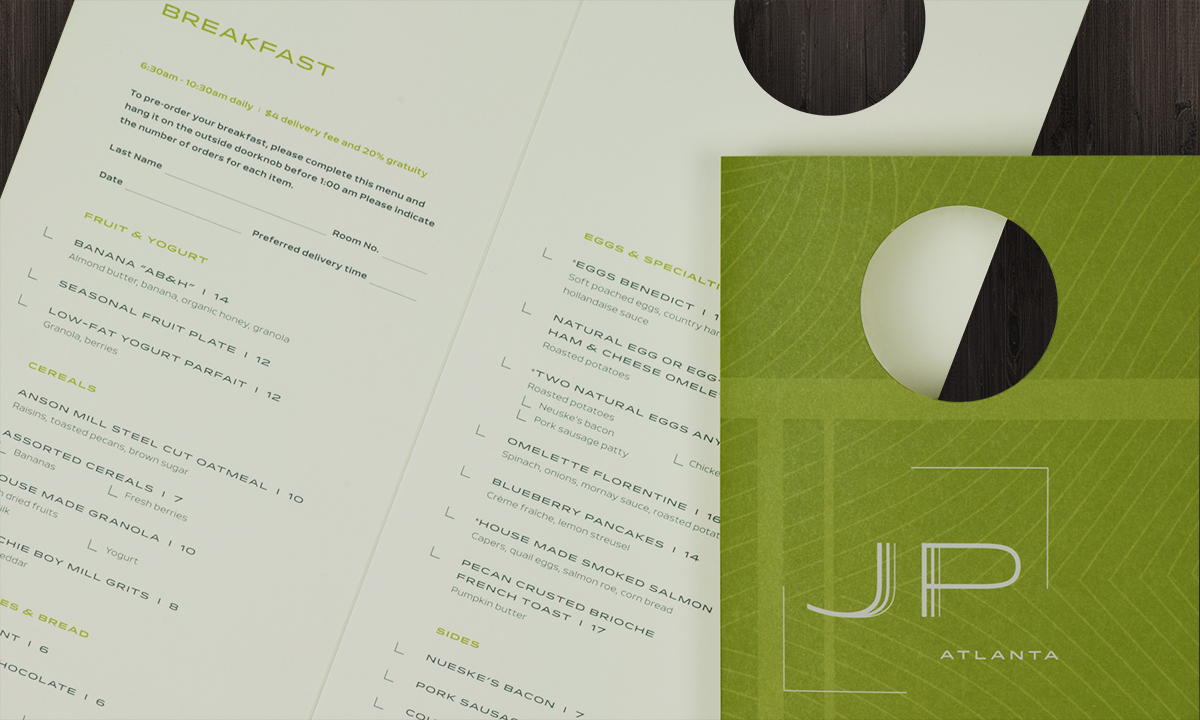 While at Poulin + Morris we continued to work with JP Restaurant in developing brand and website design guidelines as well as a branding program for JP Kitchen, a grab-and-go venue for the business traveler. Plans are also underway for expanding the JP Restaurant brand to hotel properties located in Denver, Colorado; Charlotte, North Carolina; and San Diego, California.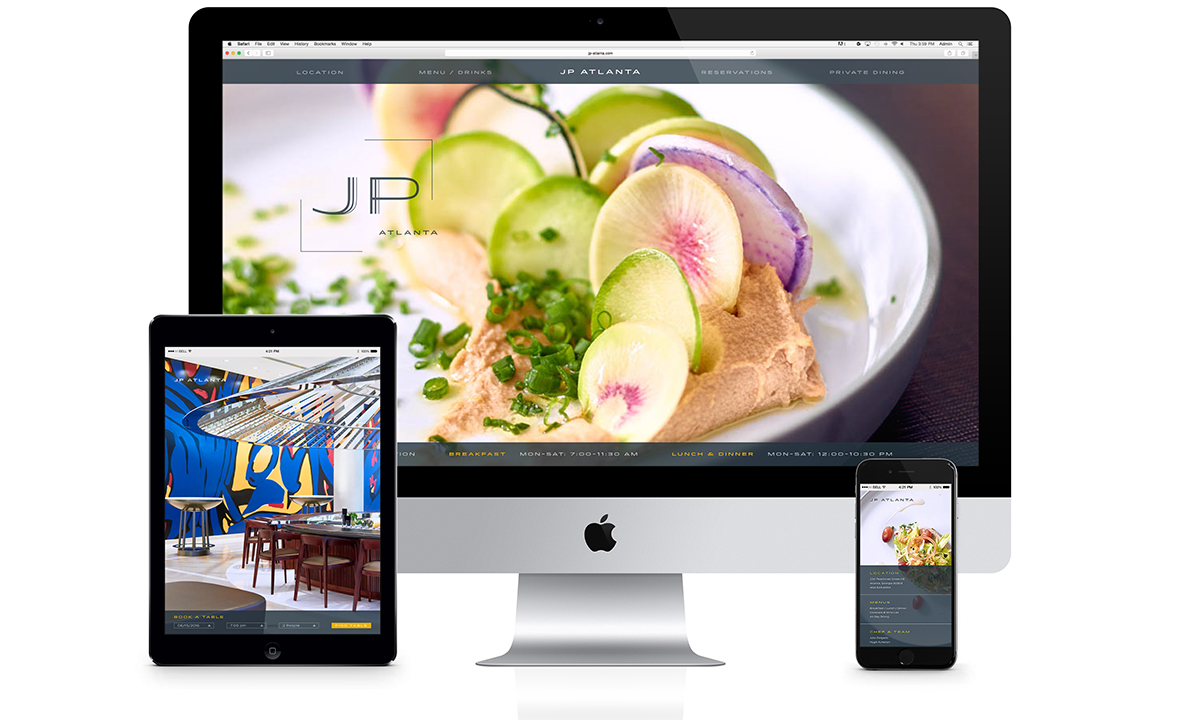 credit: Photography used is copyrighted by Poulin + Morris Inc. Work for this project was performed individually or as part of a team while on staff as a designer at Poulin + Morris Inc.