Annual meeting and Expo Brochure and event website.
Web Design, Publication Design
The American Society of Landscape Architects (ASLA) is the professional association for landscape architects in the United States, representing more than 15,000 members. ASLA has been a leader in demonstrating the benefits of green infrastructure and resilient development practices through the creation of its own green roof, co-development of the SITES® Rating System, and publicly-accessible sustainable design resources.
ASLA hosts an annual meeting and expo, rich with projects, a wealth of education sessions, an EXPO, ppn meetings for special interests, and tours. They asked us to rebrand, reimagine and reorganize their original annual meeting and expo registration brochure and website. The results are a clear and concise organization of information and graphics that provide a coherent and intuitive visual language consistent in both digital and print.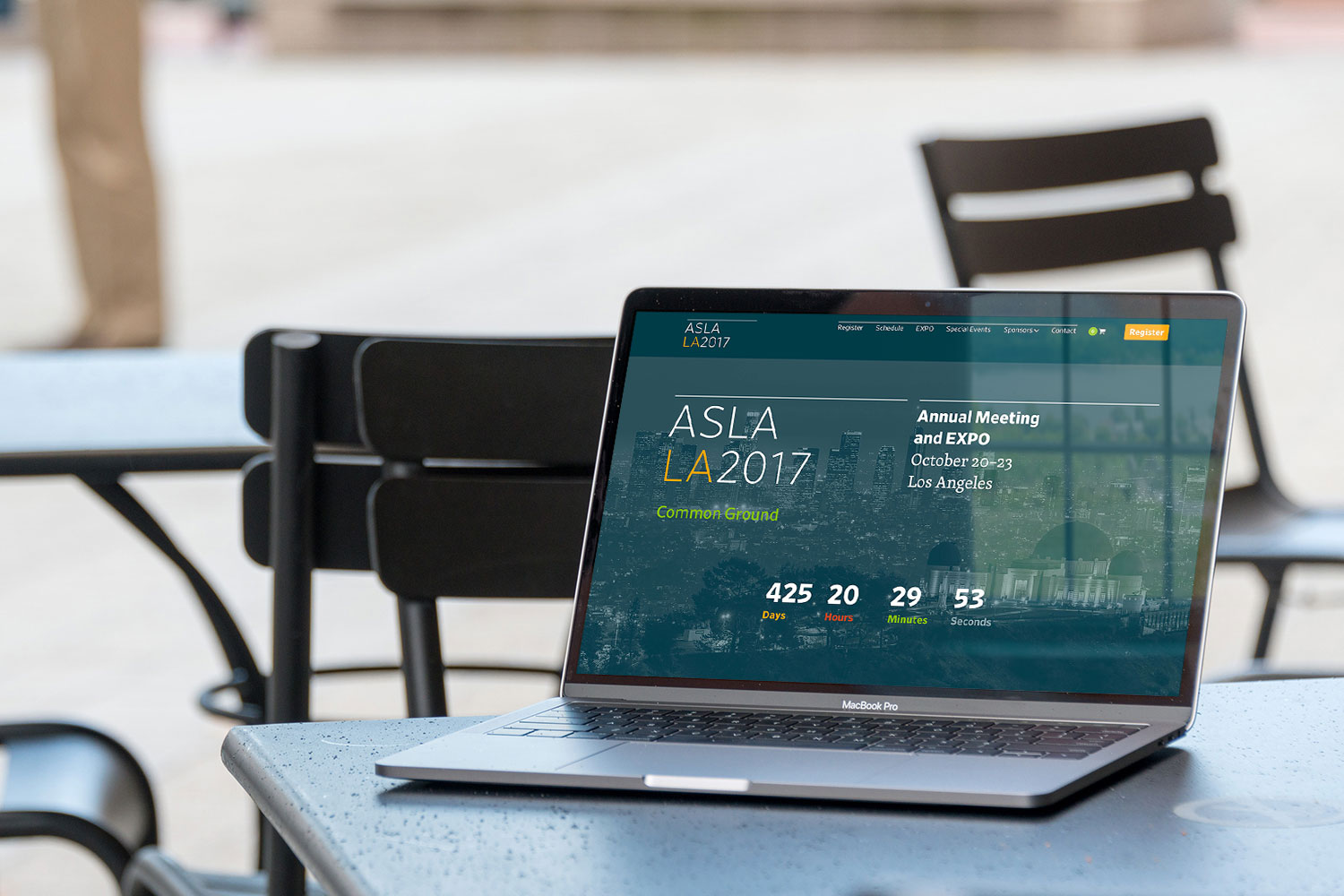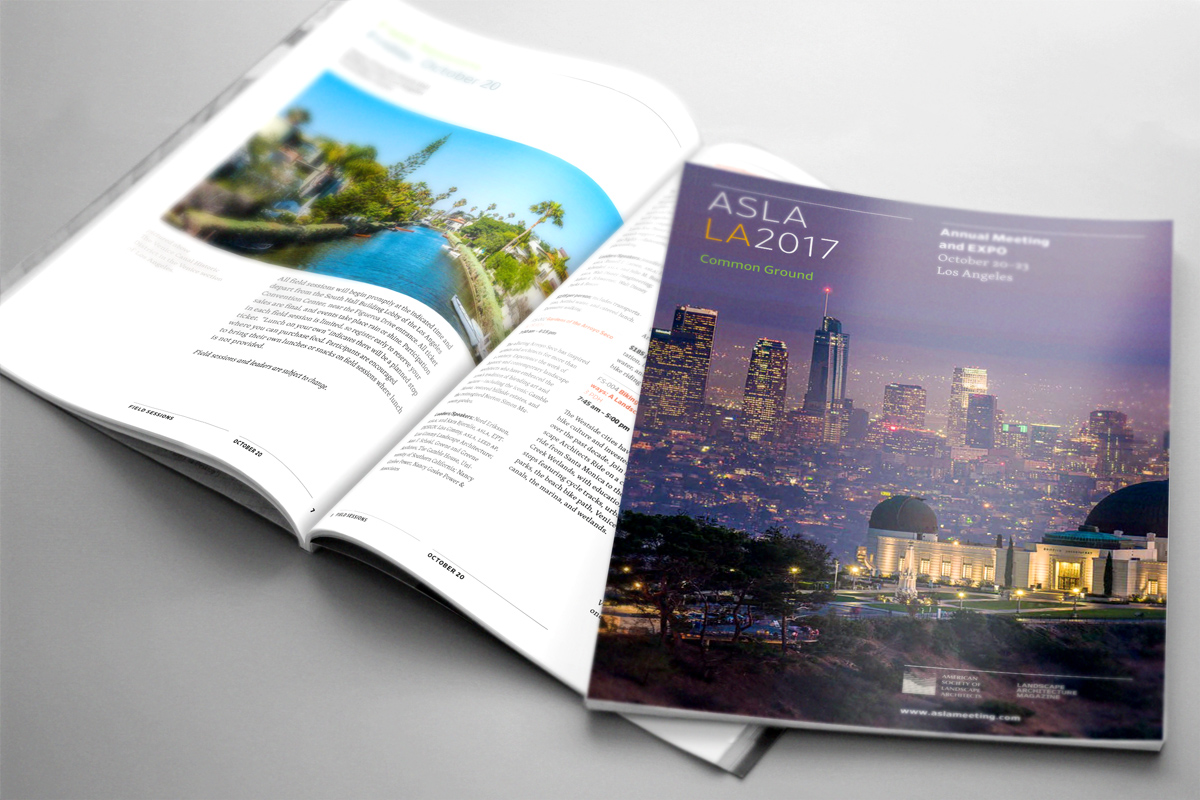 Brochure Standards
Original brochure standards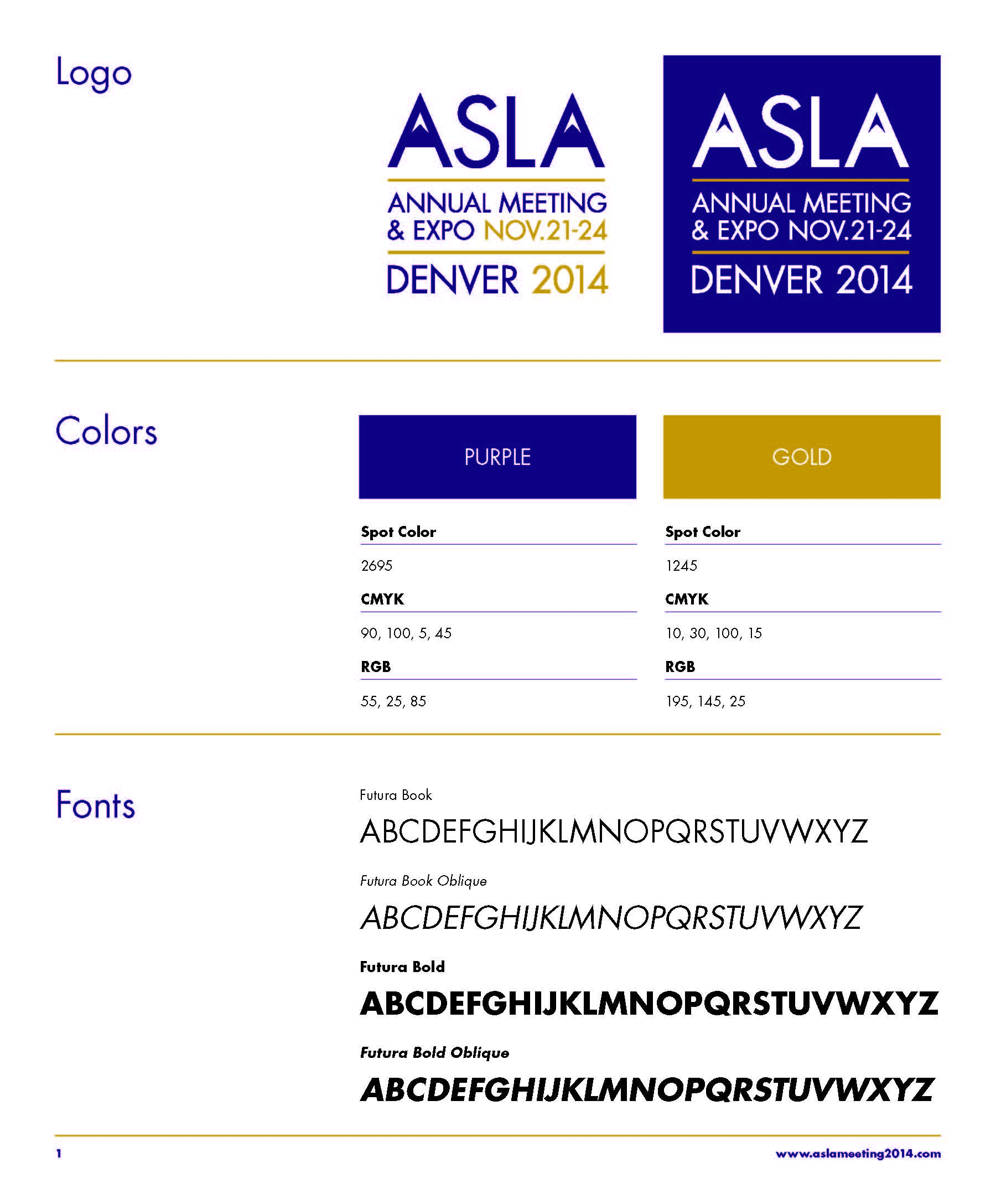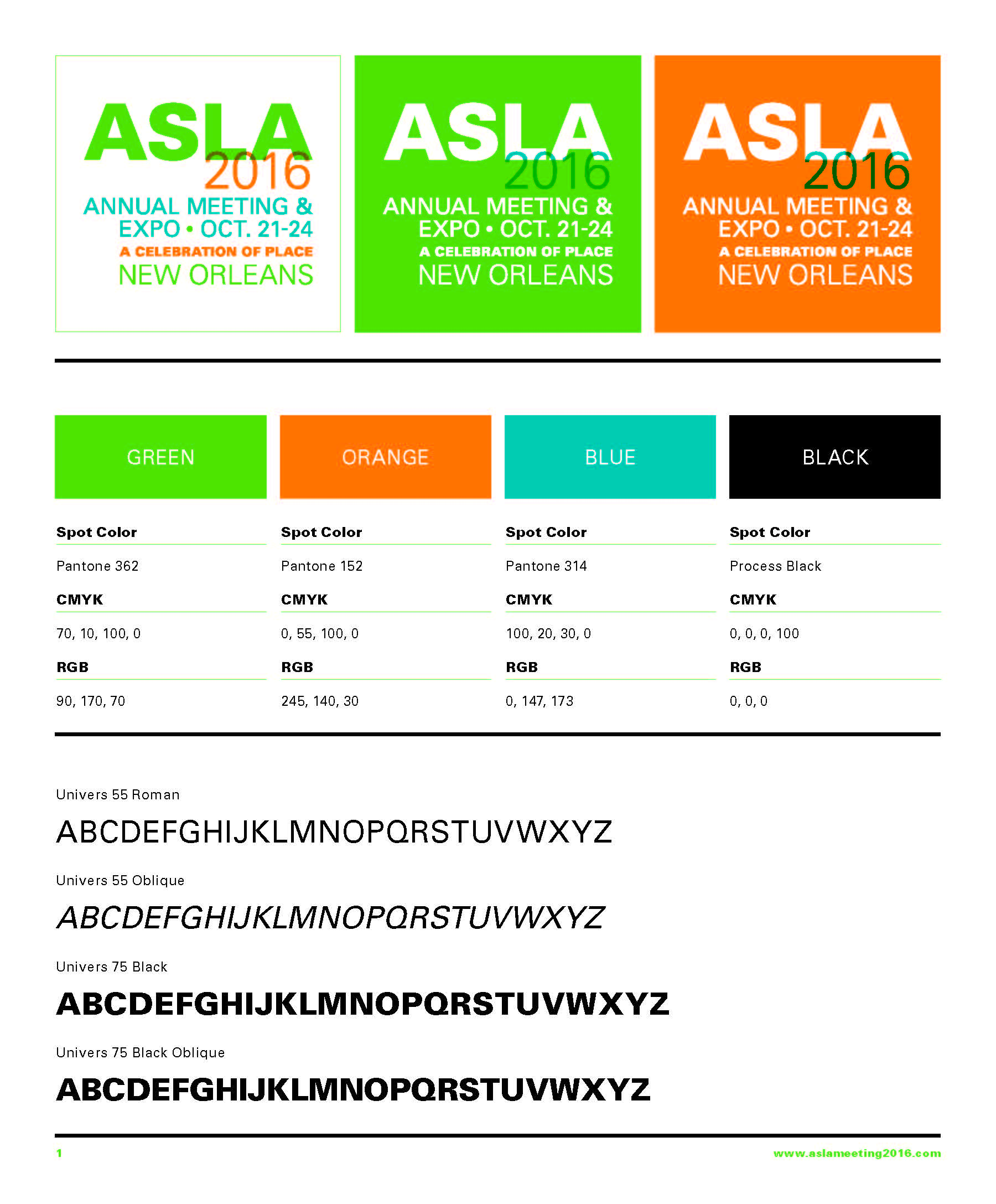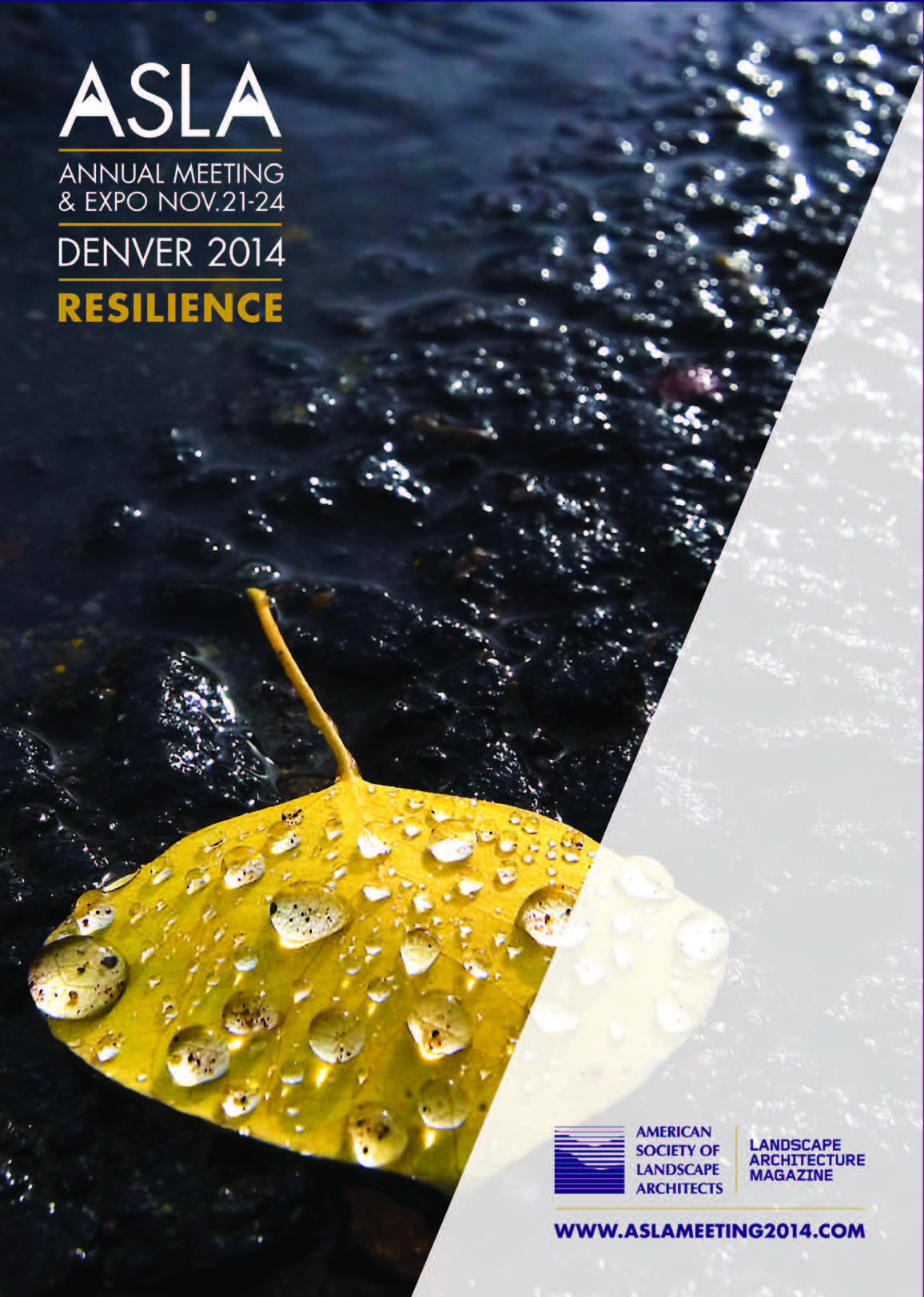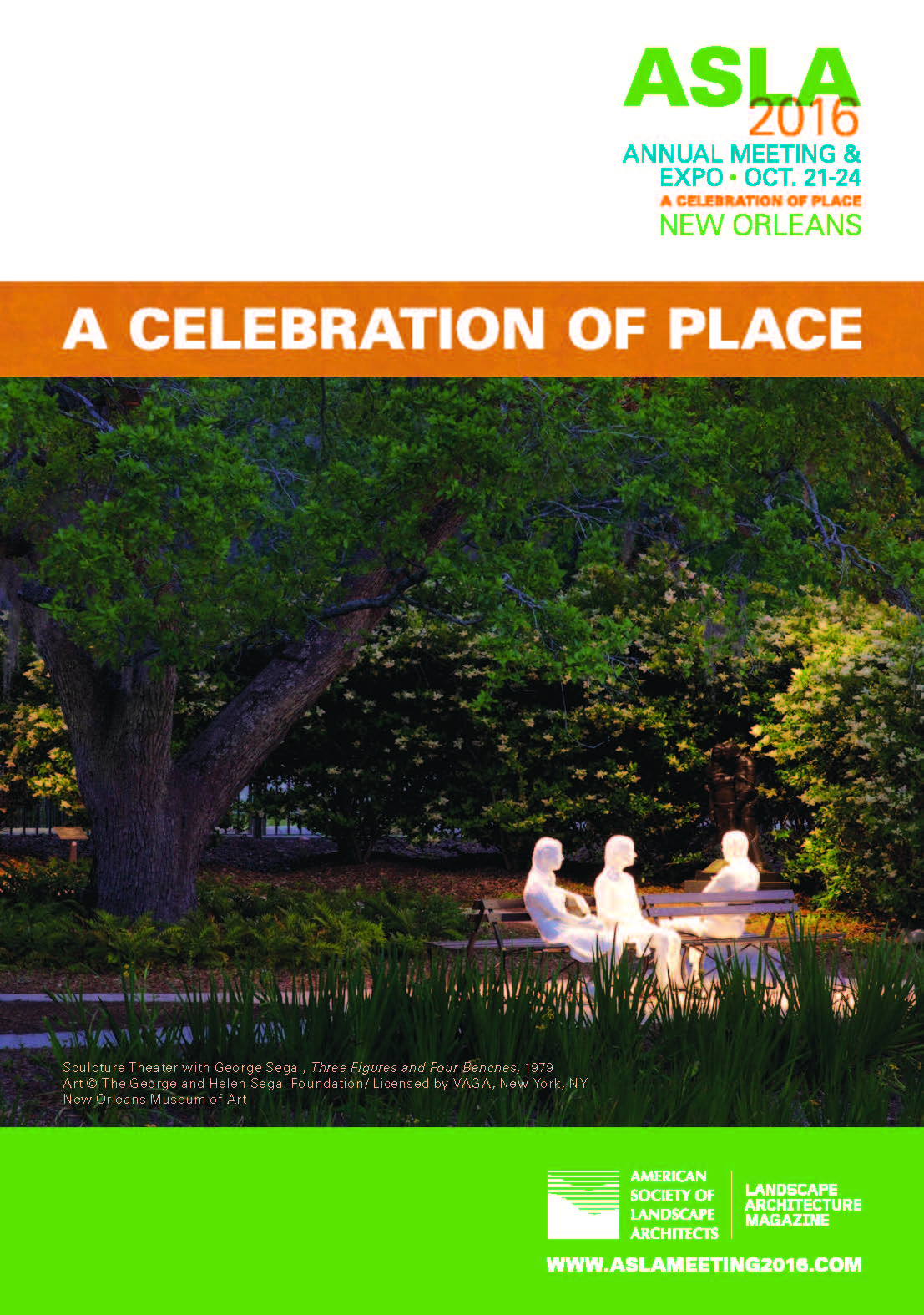 Graphic Standards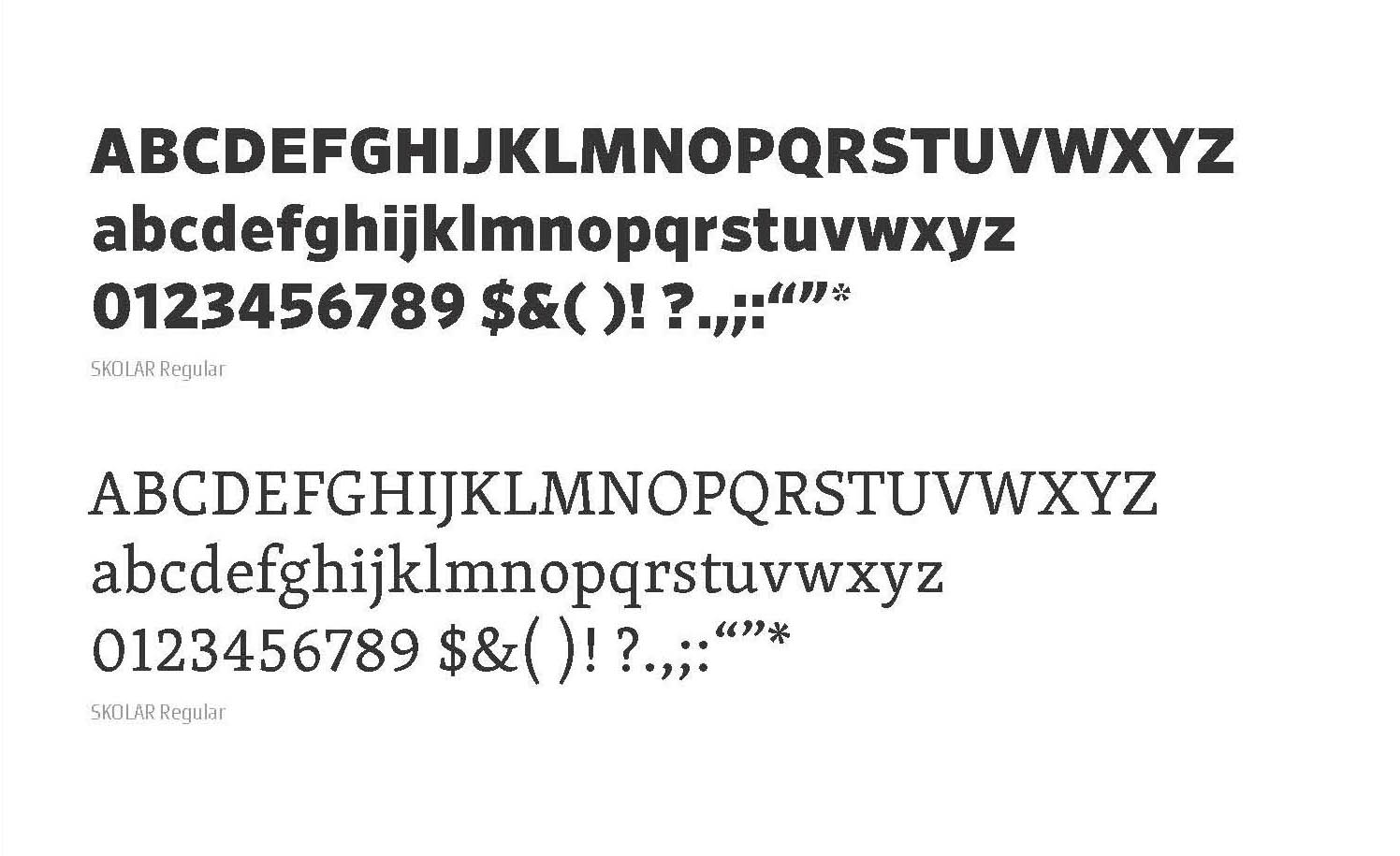 Photographic Style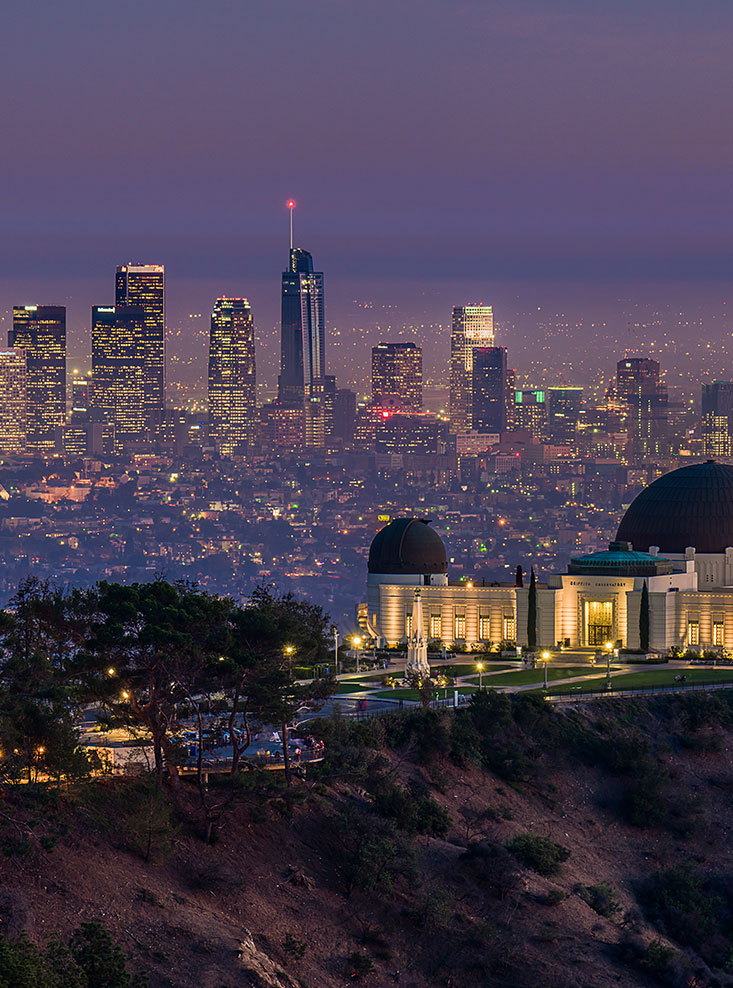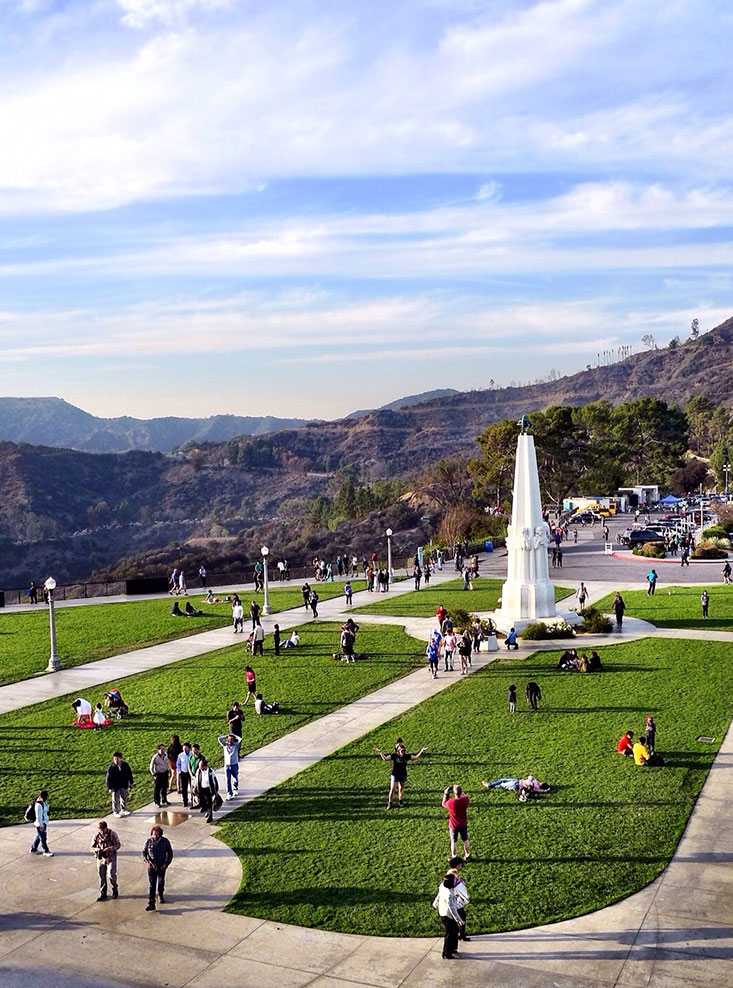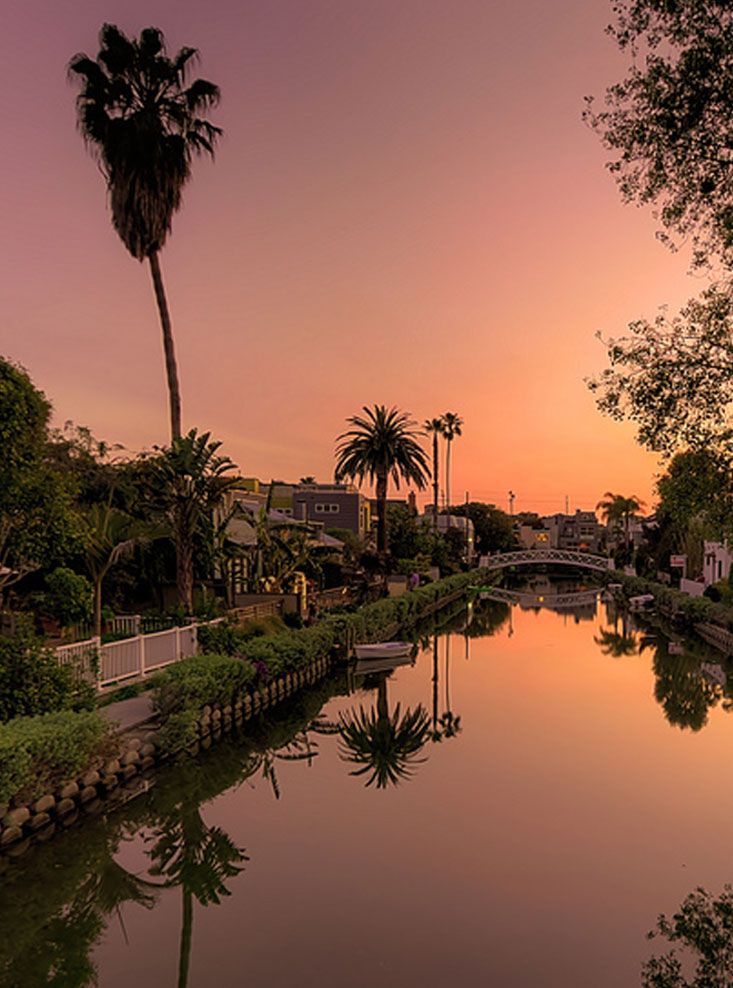 Style Guide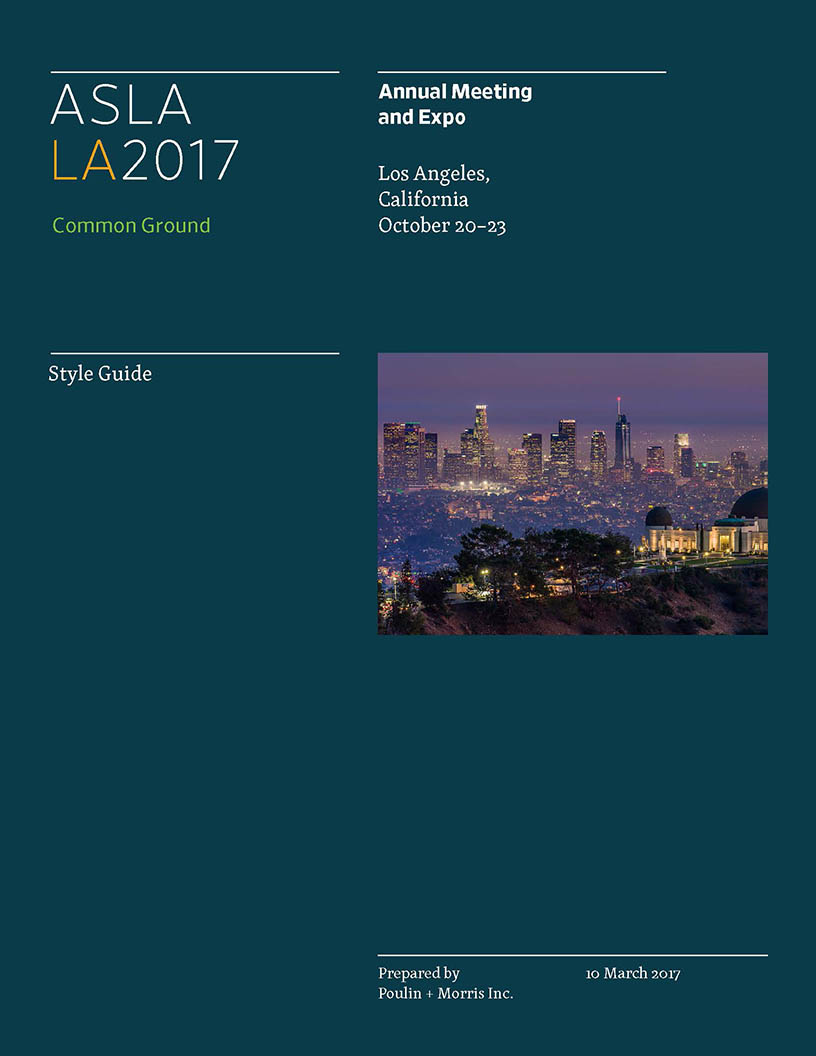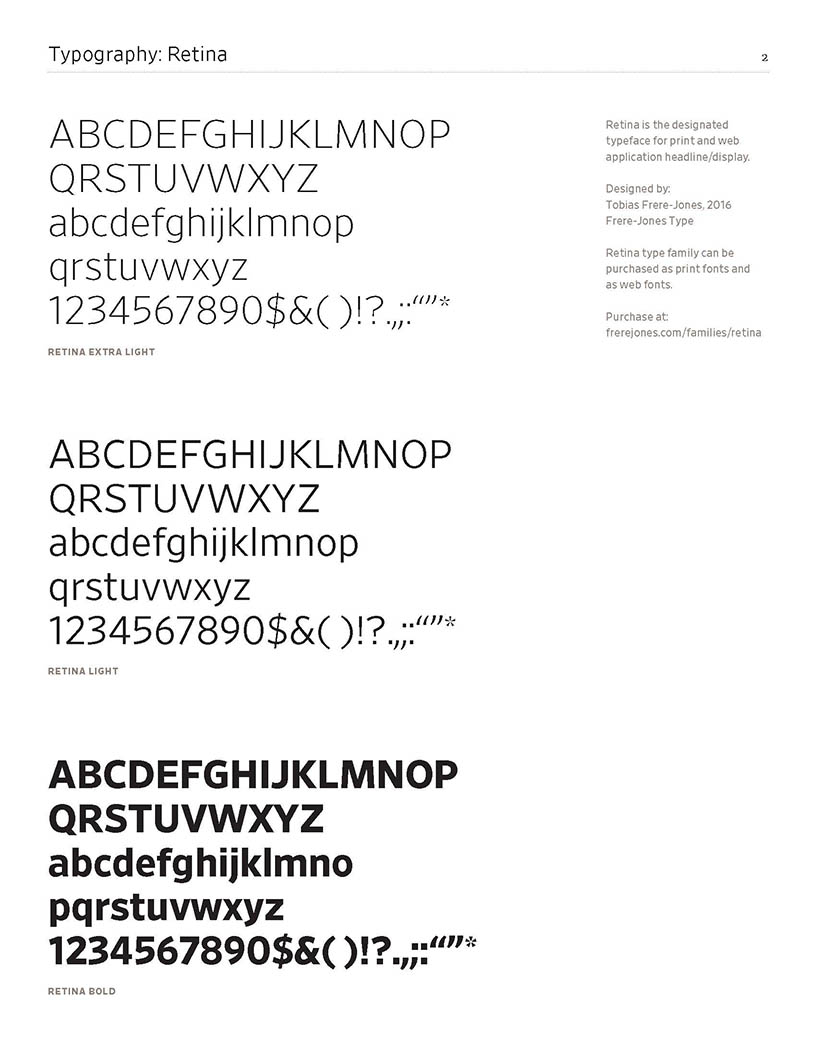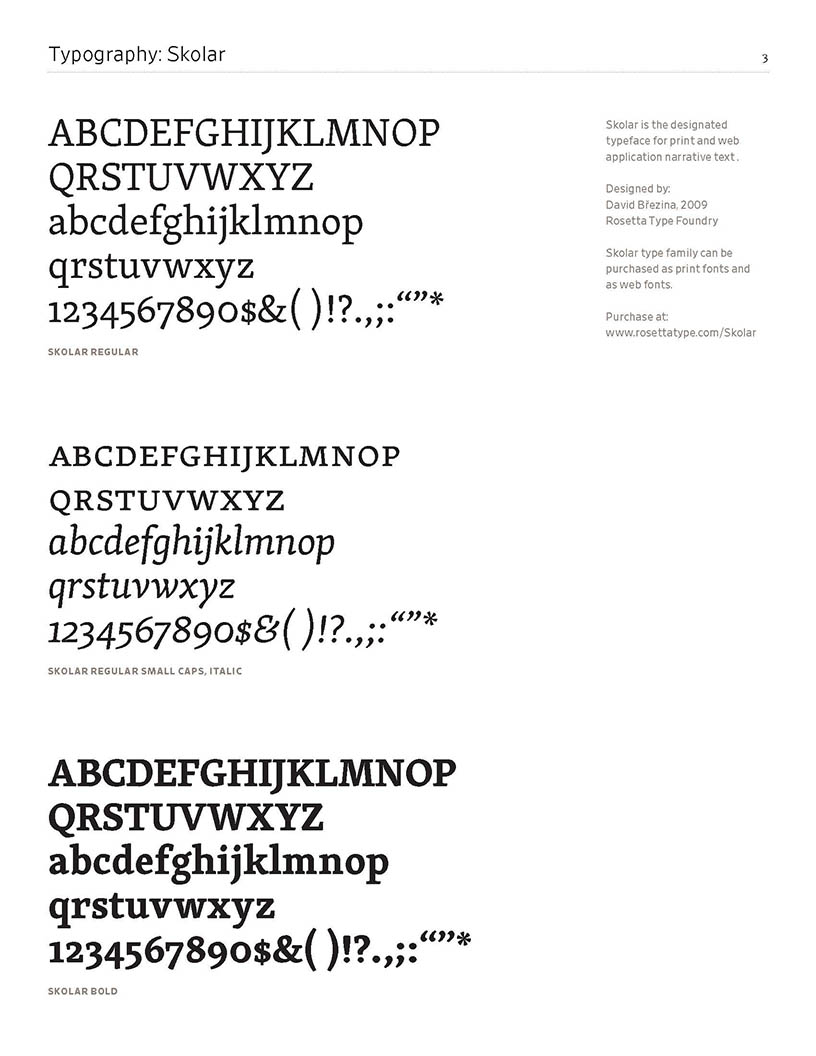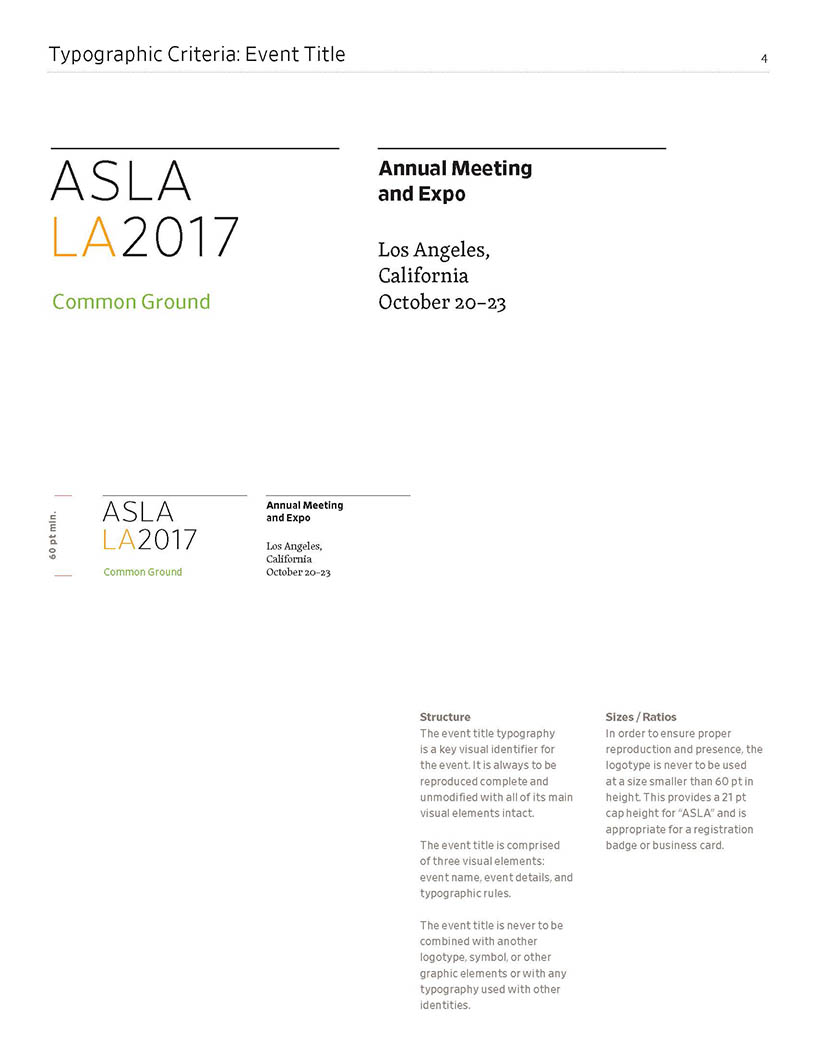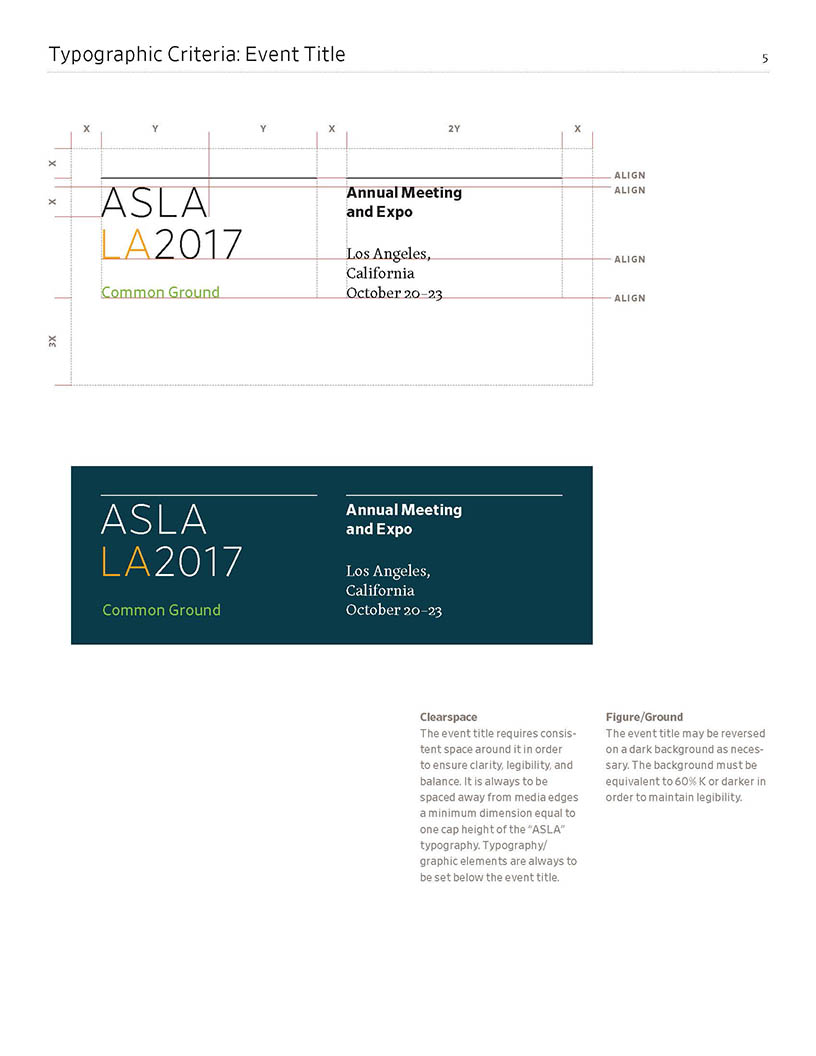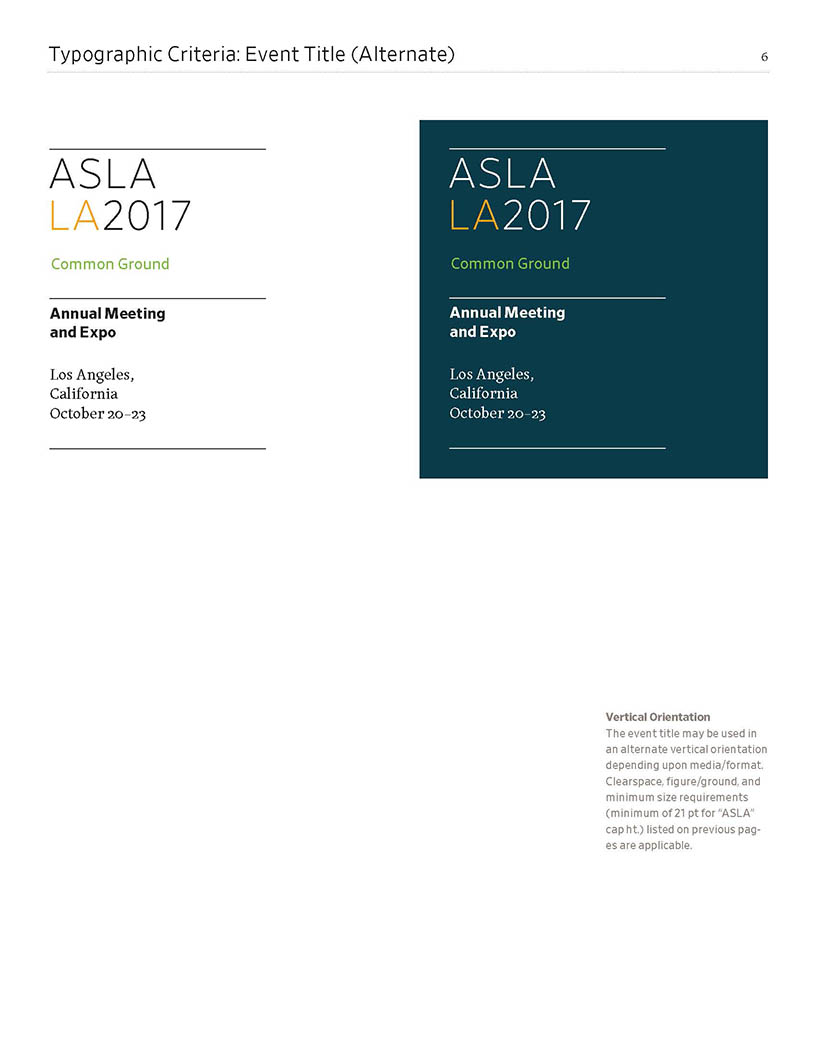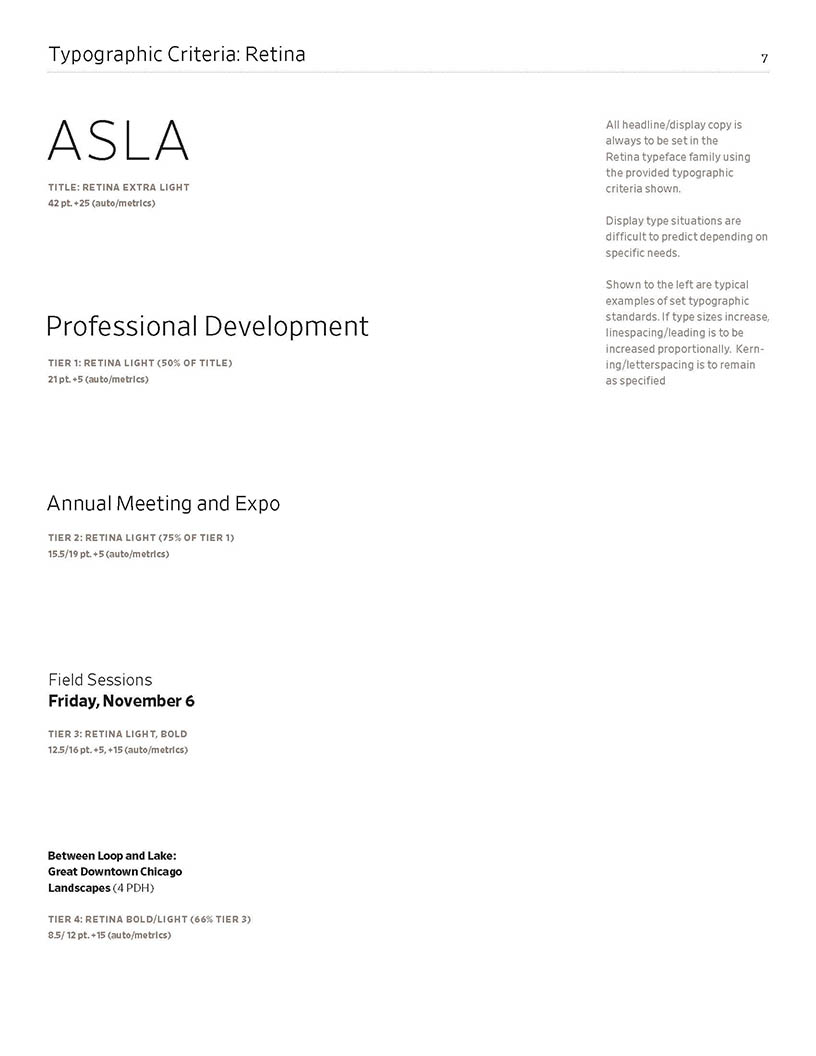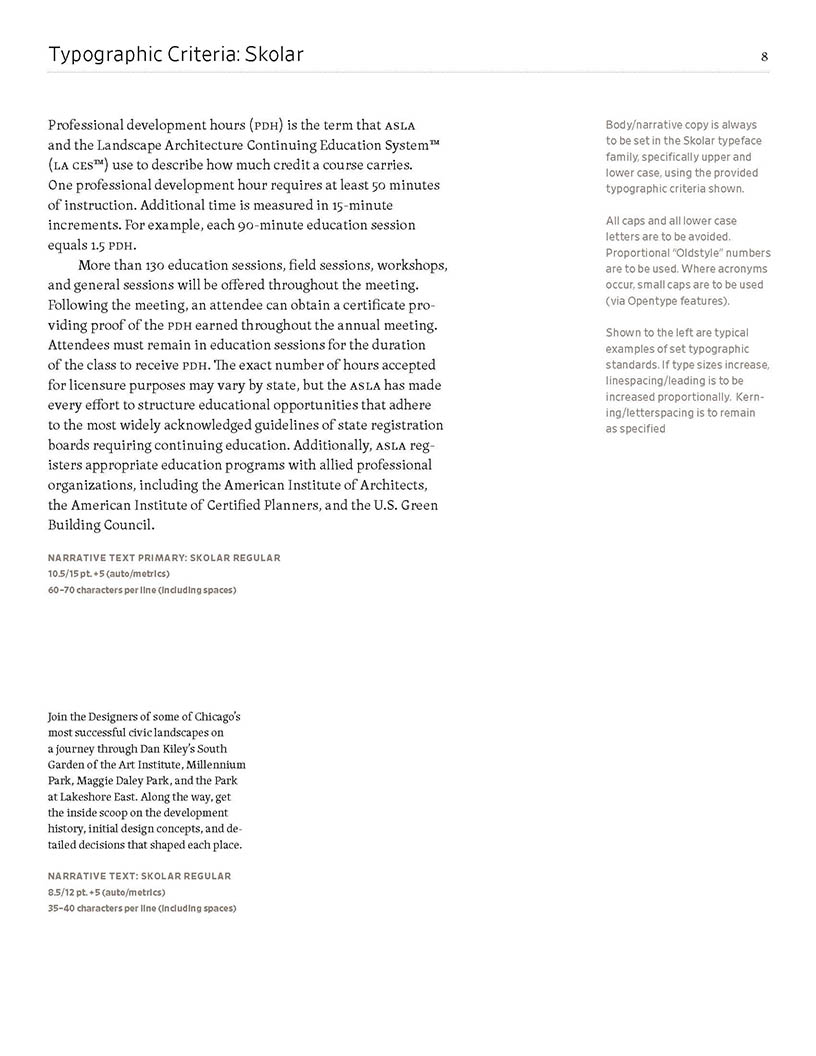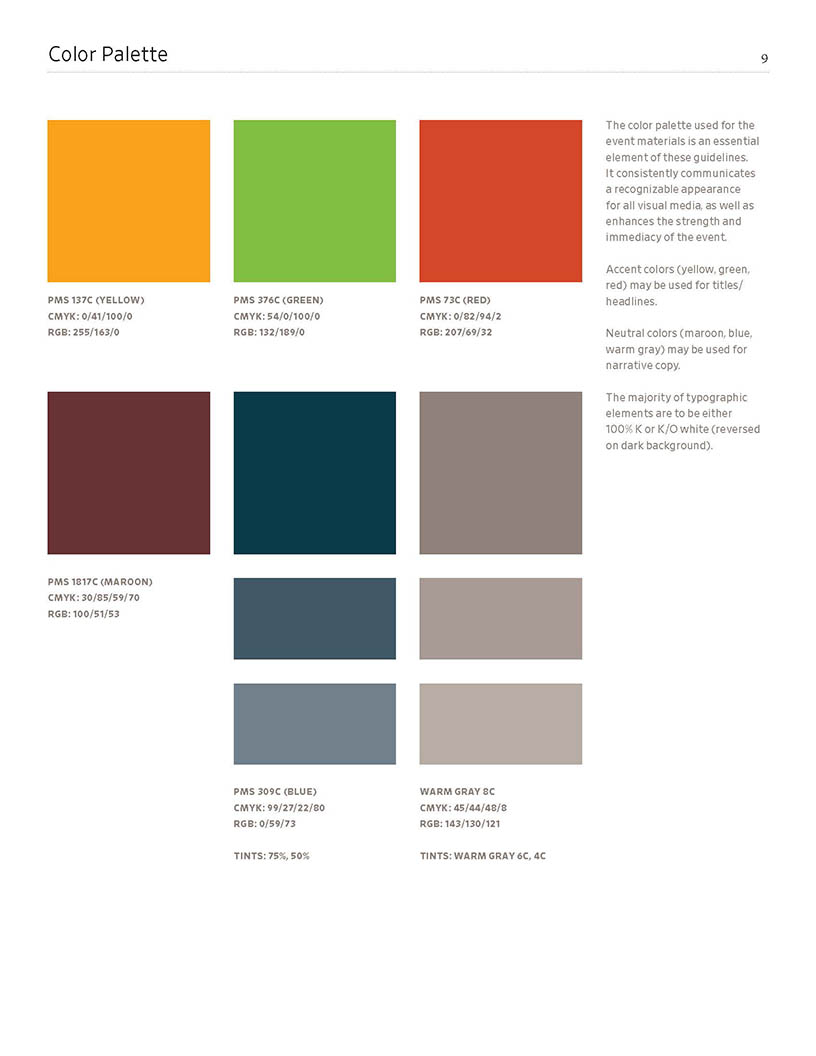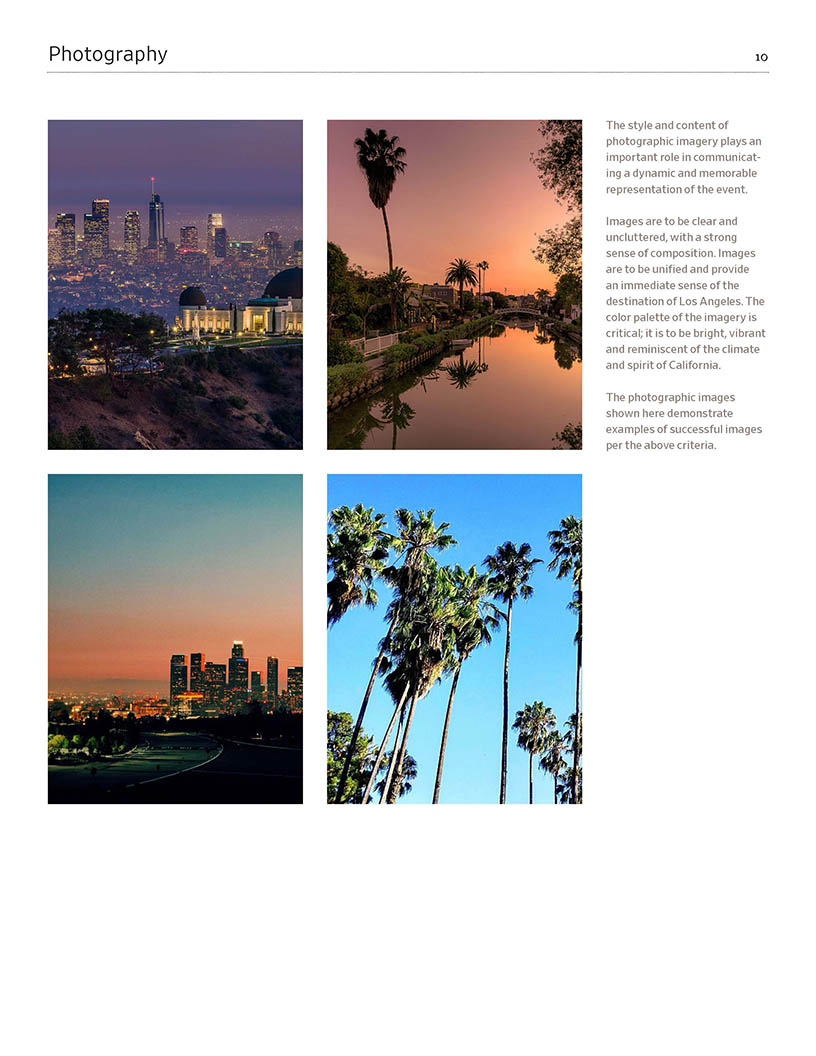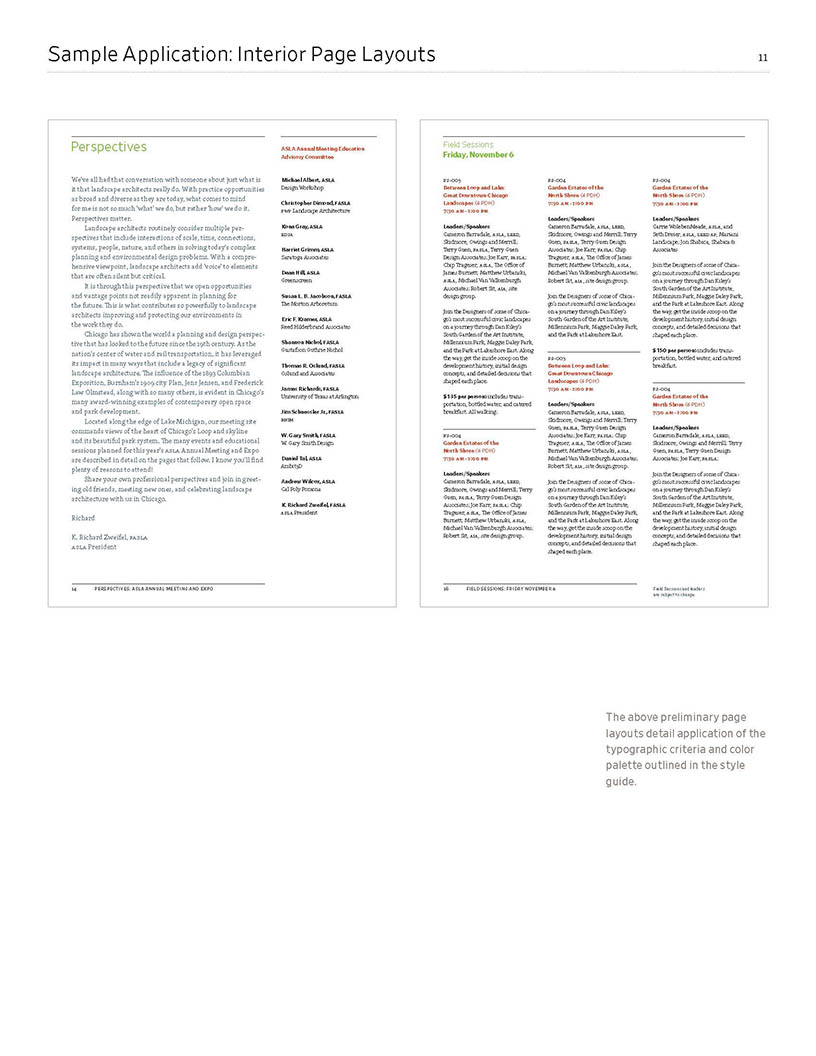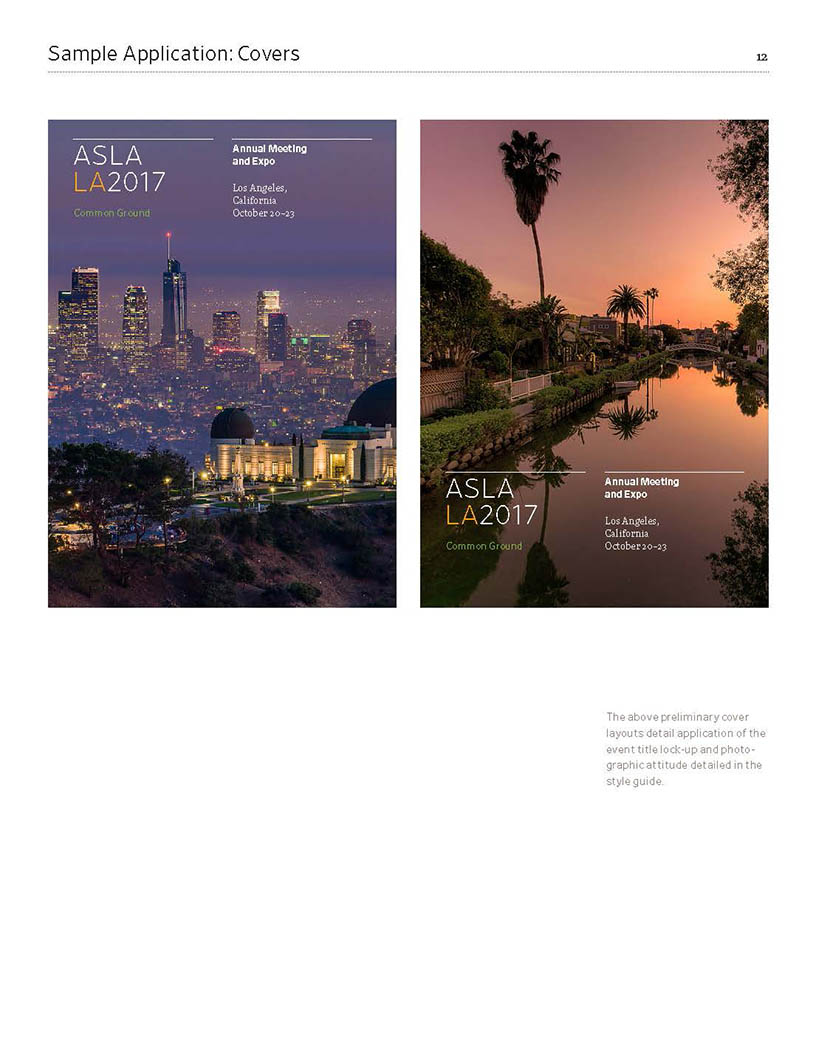 Annual meeting and Expo Website
Original branding and website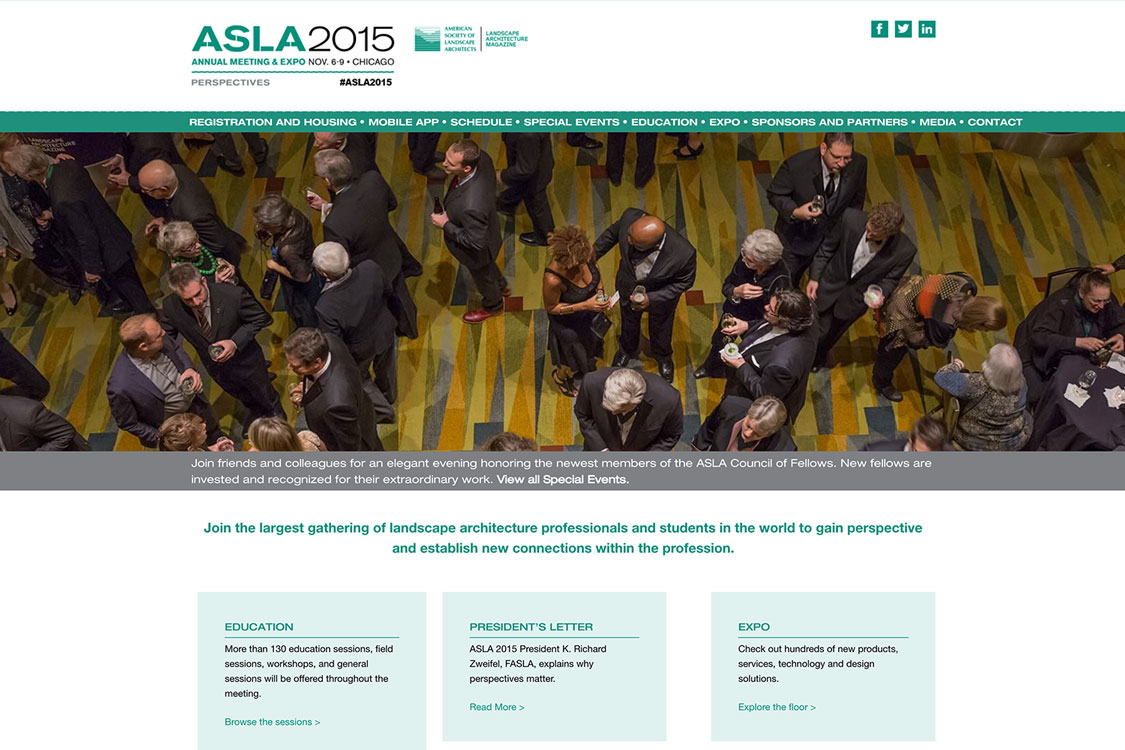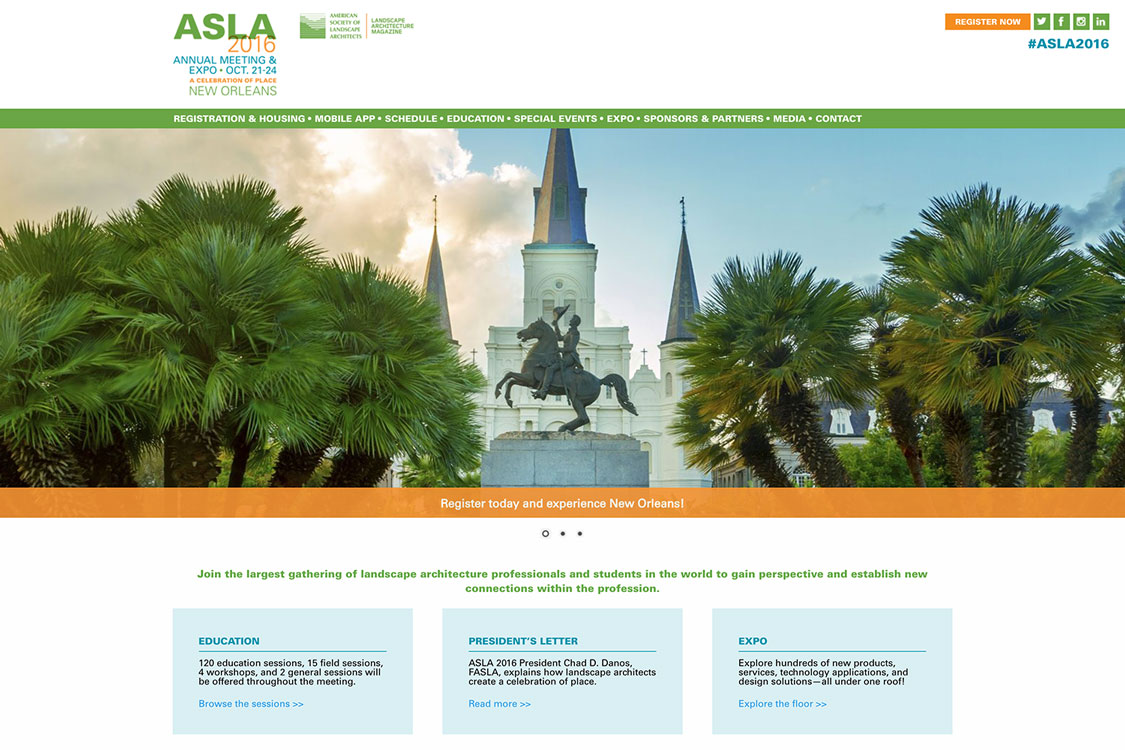 Wireframe explorations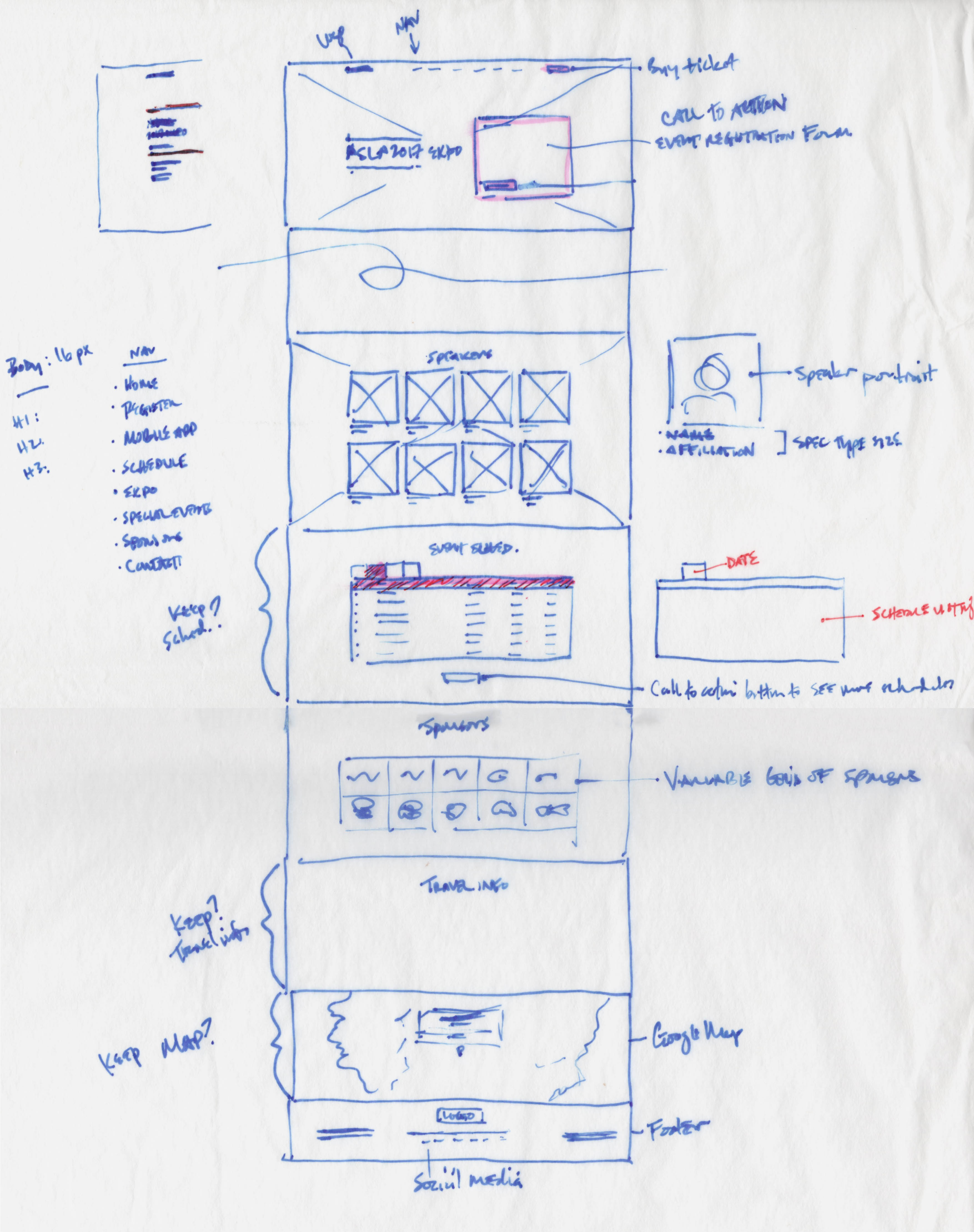 Live Website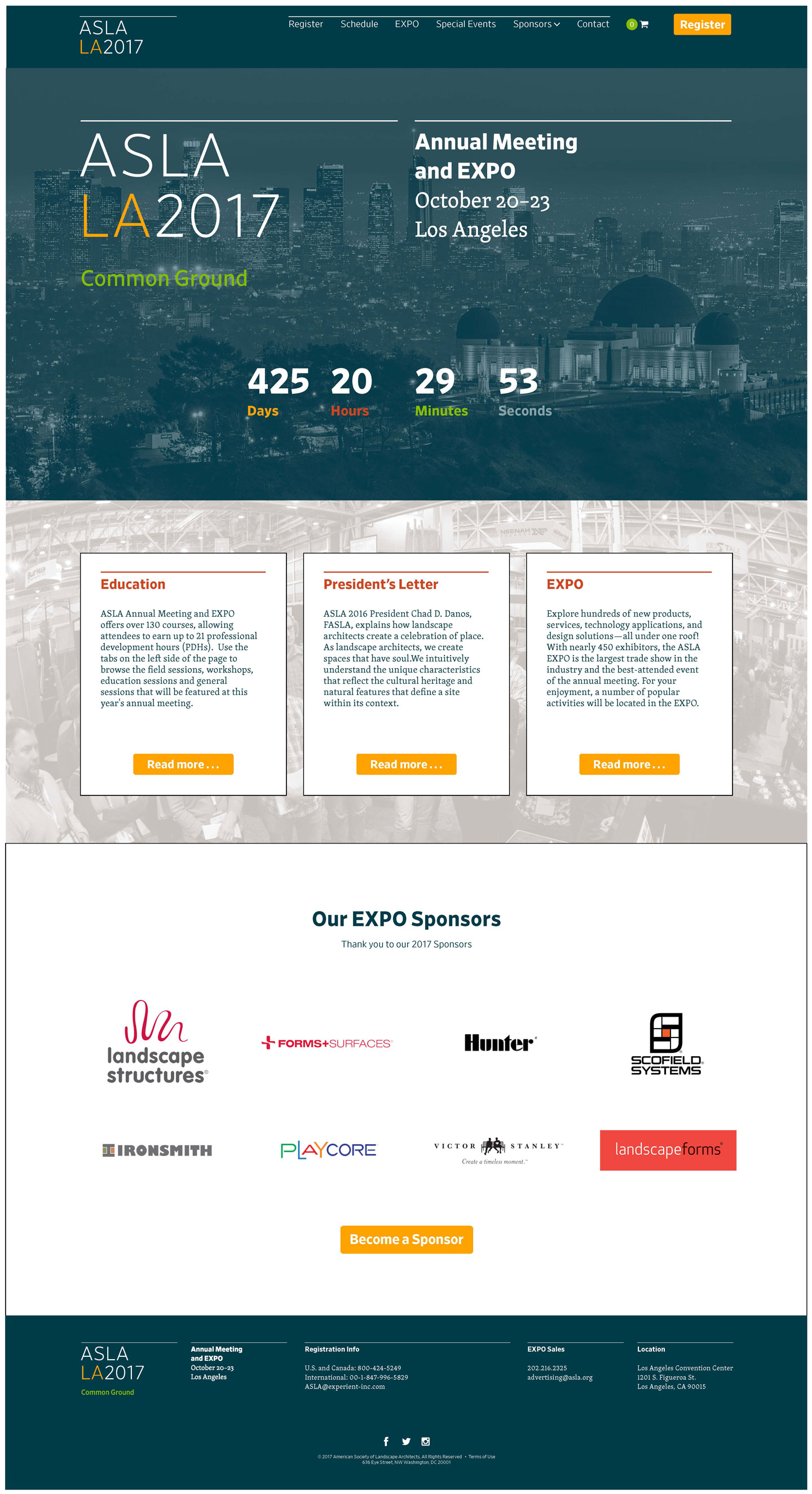 credit: Photography used is copyrighted by Poulin + Morris Inc. Work for this project was performed individually or as part of a team while on staff as a designer at Poulin + Morris Inc.