Illuminating the past.
Environmental Graphics, Wayfinding Design
While at Poulin + Morris we developed a comprehensive environmental graphics and wayfinding sign program for all public and non-public spaces of 230 Peachtree. The program's extensive scope includes main identification, tenant identification, tenant directory, service-related, and code-related signs. Sculptural aluminum numbers identify the main entrance of the office building while a free-standing, illuminated glass monolith at the entrance plaza provides additional identification and wayfinding for the hotel and restaurant. The interior base building sign program uses a 1960s-inspired typeface and a neutral color palette for elevator, floor, and tenant suite identification.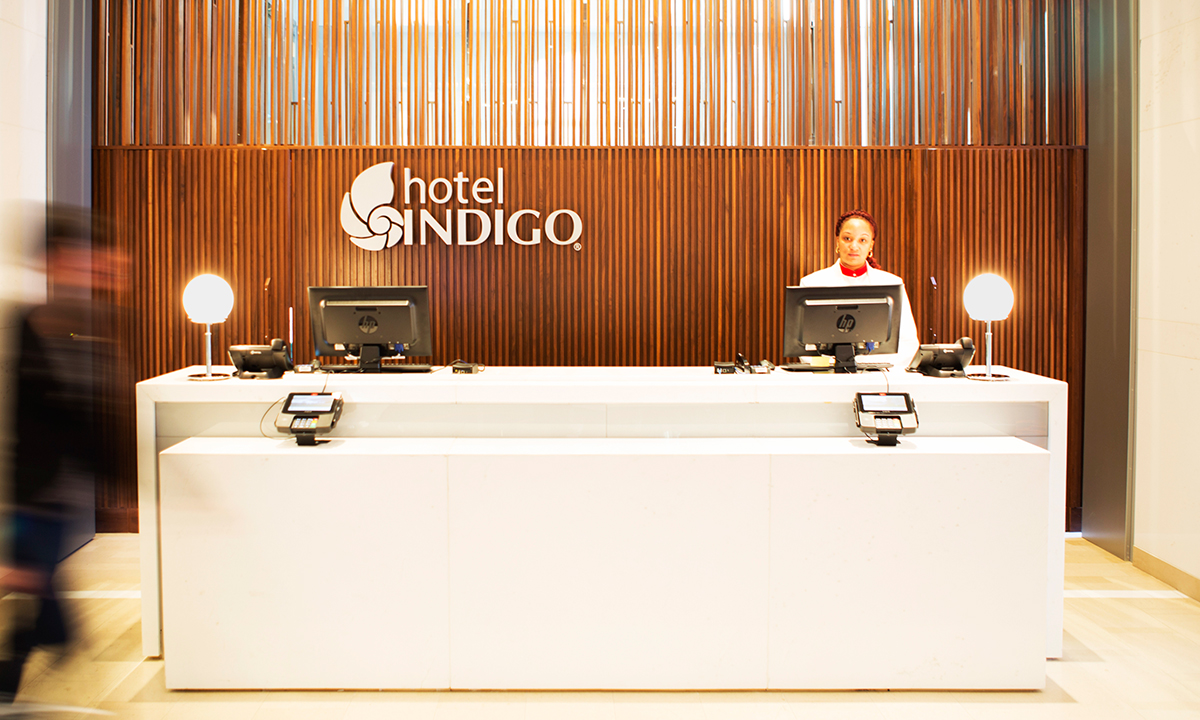 In 1965, famed architect and real estate developer, John Portman, unveiled Peachtree Center in the heart of downtown Atlanta. The refurbished mixed-use tower now houses a new 200-room Hotel Indigo on floors 2 – 9 and commercial office space on floors 10 – 27. With a direct entrance to the adjacent AmericasMart and a MARTA (Metro Atlanta Rapid Transit Authority) station located below. The 415,000-square-foot tower also features a 20-foot-tall skylight; a sculptural, grand staircase; and JP Atlanta, a modern interpretation of The Midnight Sun, the celebrated restaurant that formerly occupied this landmark building.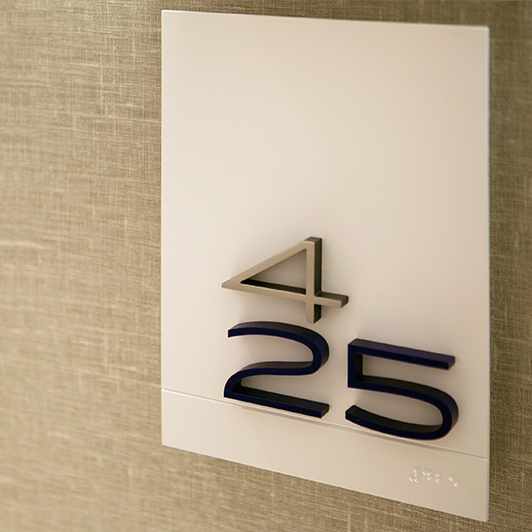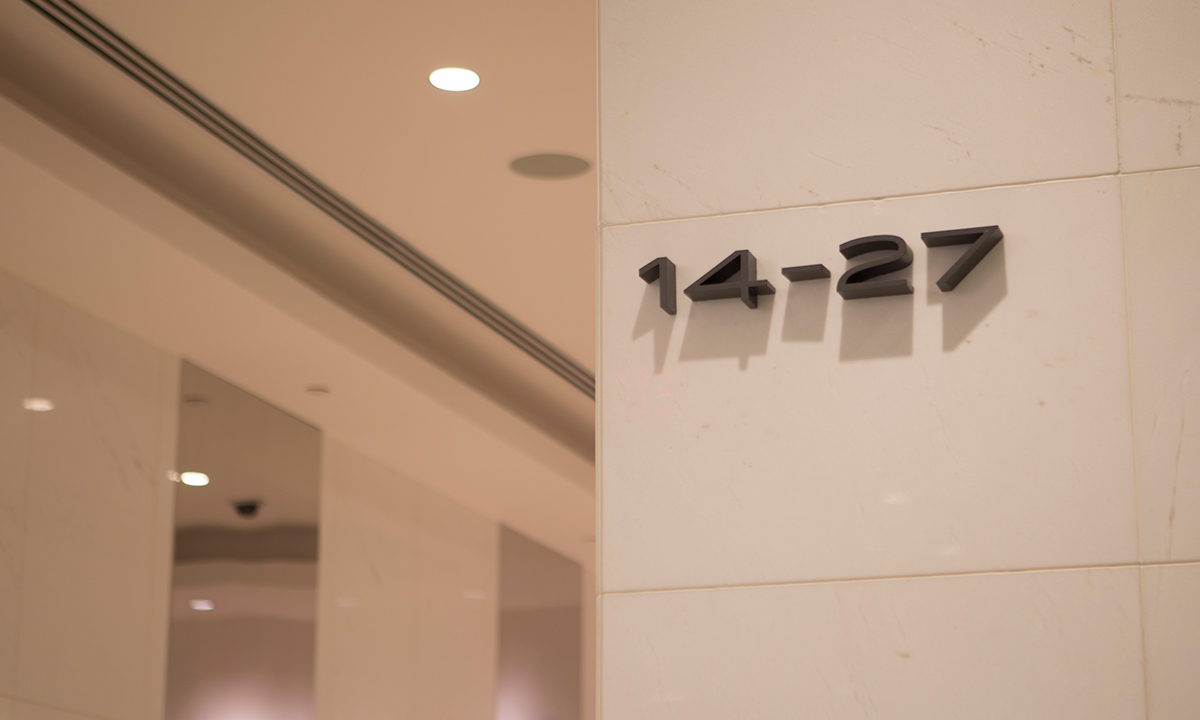 credit: Photography used is copyrighted by Poulin + Morris Inc. Work for this project was performed individually or as part of a team while on staff as a designer at Poulin + Morris Inc.